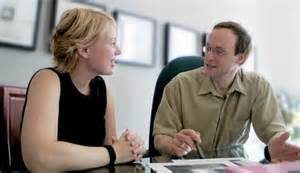 Over the past 6-7 years I have been involved with several projects where implementing a coaching and mentoring programme have delivered some great results.
During a similar period I have witnessed and have had described to me numerous stories where great examples of coaching and mentoring schemes are delivering real differences to people's lives and organisational output.
These examples have come from a diverse range of organisations in commercial and not for profit environments and have included various levels of participants ranging from challenging youngsters, often struggling with life in general; those new into line management roles and seeking to make a success of their careers; senior business leaders with grey hair and "many years of doing things the traditional way" but still open to an alternative method to deliver leadership results and qualities.
Many of these schemes have claimed to have shown a fantastic improvement on performance and on individual behaviours, they also claim to have played a significant role in change related projects. Regrettably however many struggle to prove the return on investment to major stakeholders and are often subject to the same fate that is bestowed on the HR and training budget when times get tough; i.e. cut.
I have also seen and shared stories with champions of coaching and mentoring programmes who have created some fantastic schemes only to learn that they have fallen in decline, or worse still, been cancelled soon after the champion left the organisation.
So how best can we work toward building successful programmes that not only succeed today, but have the ability and structure to become part of the organisational fabric or, "the way we do things around here"?
Coaching and mentoring provide excellent techniques as part of an organisations portfolio of development methodology. They are predominantly 1:1 interventions, although good use is sometimes made of group coaching techniques. It is the 1:1 nature of coaching and mentoring however that has caused a challenge when linking back an individual's development to the wider context of the organisation.
Katherine Tulpa, CEO and founder of the Association of Coaches wrote an interesting foreword for "Supervision in Coaching", where (as of first publication 2011) she makes reference to coaching as coming of age as a profession. She suggests that the next phase is to establish this young, emerging technique as a method of management that is globally recognised. This can be achieved by the appealing delivery of both the coachees and the coaches on-going development using the experience we gain as coachees and coaches to further enhance our skills in self-development. We should add mentors and mentees to this statement.
This suggests a methodology where self-reflection and experiential learning can begin to drive coaching and mentoring from the 1:1 and into a wider improvement cycle.
I believe where the struggle has been is around the challenge of being able to take coaching from 1:1 development and linking this back to business objectives so that the  measurement can show  individual improvement and expand this to evidence the effect on the persons development in terms of the wider environment.
Katherine Tupla raised the issue so practicing coaches can raise the profile of coaching and mentoring from 1:1 into a management methodology. She was particularly suggesting supervision can support this process and I would take this a step further and build supervision and support of the coaching and mentoring into part of a management improvement cycle, maybe incorporating this back into the annual review process.
How can we do this?
As a coach or mentor working with a coachee or mentee, we need to consider the whole person and not just the skill or behaviour trait identified as the learning objective. We should then agree during an induction phase within the coaching process, how we might measure the impact from a number of perspectives.
Performance is one area but what about well-being, life balance, health etc. What is the effect of the change/ improvement on peers, line managers, staff that work for the coachee or mentee?
We need to consider then how this is then reported back to the fee payer, if not the coachee?
How is the intervention measured in terms of the success of the organisation or coaching programme if one exists?
A good review process should link performance back to the job role and identify mutual development opportunities that support the job owner so they can be successful in their role. The individual is part of a department that in turn is part of an organisation that in turn is striving to deliver the identified and agreed stakeholder needs.
As part of this management process an organisation might need to consider how coaching and mentoring, along with the other range of support initiatives on offer to the team, is producing the desired effect and results required to meet corporate and stakeholder needs.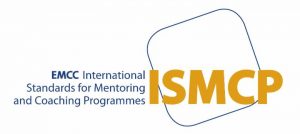 The EMCC have recently launched an organisational award for coaching and mentoring programmes that can support the development of great standards and management of effective coaching and mentoring programmes. The International Standards for Mentoring and Coaching programmes (ISMCP). This process considers the programme from six core standards:
Clarity of purpose
Participant and Stakeholder training and briefing
Process for selection and matching
Effective process for measuring and review
Maintaining high standards of ethics and care
Support of participants through the process.
Whilst this looks at assessment from a far wider perspective, standard 4 can provide an agreed corporate policy around measurement and review. Once in place the organisation can begin to benchmark intervention successes, can ensure clear objectives are being set and reviewed throughout the intervention (beginning, middle and end) and map individual development against corporate and departmental objectives.
This takes measurement and feedback way beyond happy sheets and polite thank-you's;
I believe the detail of the ISMCP programme can support moving coaching and mentoring from a stand-alone, and often ad-hoc 1:1 intervention process into a strategic topic and will help deliver coaching, mentoring and other training interventions into being part of corporate development in line with corporate objectives.
It will help support other topics such as recruitment, staff retention, corporate change and stakeholder satisfaction.
It will help your organisation meet the 21st Century business challenges such as economic austerity, recession, social responsibility, organisation agility and help build trust and openness with our stakeholders, an area that seems to have been forgotten by our banks, our politicians and celebrity role models.
It will do so by:
Linking coaching and mentoring to business drivers
Encouraging everyone in the organisation to participate and thrive from being coached.
Provide a structure to promote and make available great coaching and mentoring to all team-members.
Manage and promote success of coaching and mentoring interventions so it can remain at the heart of organisational values and ethics.
The launch of the International Standards for Mentoring and Coaching Programmes is without doubt a step in the right direction.
For more information on the ISMCP standard look at our web site: https://www.salesimprovementservices.com/coaching-services/emcc/