News Update: 23 May 2012: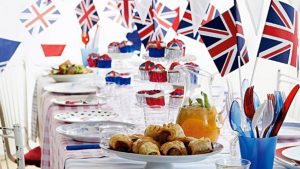 £200 million programme delivers growth support for England's most ambitious small businesses.
(Source:https://www.gov.uk/government/news/growthaccelerator-for-small-businesses) 
Growth Accelerator has launched today, designed to help up to 26,000 of England's brightest businesses achieve their ambition and potential.
The new partnership between the government and the private sector will see proven business experts working with companies to identify their barriers to growth and how to overcome them. This will include tackling problems such as:
Securing finance.
Commercialising innovation.
Developing leadership.
Management capability.
With targeted support we are giving entrepreneurs a fantastic opportunity to take their businesses forward to succeed both here and abroad. I look forward to seeing what this great programme helps them achieve in the future."
As well as coaching, Growth Accelerator helps by fast tracking clients to trusted providers of business advice, such as UK Trade and Investment (UKTI), professional advisers and Angel Investors.
Business and Enterprise Minister Mark Prisk welcomed the launch, saying:
"Entrepreneurs are the lifeblood of our economy and we are giving them the support they need to realise their potential.
News Update: 30th November 2015 ( source: The Guardian)
Entrepreneurs furious as chancellor abolishes Business Growth Service 
Britain's Chancellor of the Exchequer, George OsborneThe service, which includes the Manufacturing Advisory Service and the Growth Accelerator programme, is being wound up.
Entrepreneurs have spoken of their dismay on learning that key government services designed to boost business growth are being abolished.
The Business Growth Service (BGS), which includes the popular Manufacturing Advisory Service (MAS) and the Growth Accelerator programme, ended operations last Thursday.
A statement published on the BGS website said: "As part of the Spending Review settlement the government has decided to wind down the national delivery of the Business Growth Service." The BGS will close to new applicants on Monday 30 November and will honour all existing commitments as long as they are completed by 31 March 2016.
The closure follows last week's autumn statement and spending review in which chancellor George Osborne announced a 17% spending cut for the Department for Business, Innovation and Skills (BIS).
However, Osborne made no specific mention of the move to close the BGS in his speech to parliament. Furthermore, there is no mention of the service being scrapped in the BIS settlement in the spending review and autumn statement, commonly known as the "blue book", which sets out in more detail how the chancellor's plans are to be realised.
The deliverable's of the programme:
The decision for closure of the scheme taken by Osborne in order to help reduce spending within the BIS, was taken despite an interim report outlining deliverable's up to and including November 2014 that included:
The service had already assisted 16,000 businesses and was on track to assist more than 23,000 by 31 March 2015.
Preliminary assessment of the economic impacts of the service:
| | | | |
| --- | --- | --- | --- |
| | Lower Band | Best Estimate | Upper band |
| Net sales generated | £2,600 million | £4,100 million | £5,600 million |
| Net jobs created | 23,200 | 36,900 | 50,700 |
| Net economic benefit | £1,000 million | £1,600 million | £2,300 million |
| Exchequer costs | £110 million | £110 million | £110 million |
| Wider economic costs | £110 million | £110 million | £110 million |
| Total Economic cost | £230 million | £230 million | £230 million |
| ROI | 7.1 | 12.5 | 17.9 |
| Additionality | 20% | | |
Analysis of the survey findings suggests that the expected Net Economic benefit of the support provided during first two years was £1.6 billion, which corresponds to an £12.5 return on every £1 of exchequer spending. These values were obtained using expected self-assessed measures of impact, which can overestimate the benefits and can be sensitive to the assumptions used. Albeit this approach did provide an early indication of the economic impact. However, even in the lower bound estimate, the impact of the service was found to be positive.
Source: BIS Research Paper No. 187. November 2014
So what are SME's missing now the programme has stopped?
Whilst the government is providing further funding for England's 'Growth Hubs', £12m in 2016/17 and £12m in 2017/2018, which give Local Enterprise Partnerships (LEPs) ownership of helping small firms to scale-up there is little evidence that this is delivering support to local businesses other than through the occasional workshop and certainly not supported by the experienced coaches and mentors that delivered such success through the growth programmes. The use of experienced business people to deliver the work packages to the business owners was highlighted as key to the success of the intervention.
The principal purpose of Growth Accelerator was the coaching support, which focused on the development of managerial and organisational capabilities of the company. The coaching service was delivered by independent Growth Coaches in a way that was tailored to the specific needs of the client, identified through an earlier diagnostic process, carried out by pre-assigned service managers.
Independent, approved Coaches were contracted to deliver specific outcomes for the clients, which were presented as a range of work packages.
Growth Coaches were selected and recruited on the basis of:
Strong personal record in business –a strong track record of senior management positions in growing businesses;
Previous coaching experience.
This selection process was augmented by a regional Growth Coach Manager who supported the business owner by introducing two to three suitable coaches based on background and experience of the clients own industry sector, for the client to select.
The coaches provided an element of development appreciated by business owners, often challenging the status quo but generally appreciative that it was the clients business and that they had the final word. Coaches certainly worked to help maximise the business owners own potential and the customer service feedback supported the stated facts.
Overall, 97 per cent of assisted companies reported that they would recommend Growth Accelerator to other businesses, reflecting a very high level of satisfaction with the service.
This fact is provided by way of testimonial from one of my own Growth Accelerator clients I am still working with: https://www.salesimprovementservices.com/consultancy-services/strategic-direction-and-business-planning/
Over and above the strategic planning support, additional services were provided through the scheme for Leadership and Management development. A harsh fact within the UK SME's is that many business go out of business due to lack of management skills and this was reflected in the report in 2014. It outlined that the Coach had been able to help identify areas where improvements could be made and that were relevant to helping achieve corporate objectives. Managers interviewed following an intervention gave the following feedback:
Thirty-one per cent thought that they could not have afforded to invest in improving their L&M capability without Growth Accelerator
Twenty-eight per cent thought they would not have been able to identify the correct training course without help.
Twenty-six per cent thought they would not be able to diagnose their training needs without help
Seventy-eight of the managers surveyed thought that the initial needs diagnostic and planning stage had added value. In particular:
Forty-two per cent of the clients developed their capabilities in an area that they would not have considered otherwise.
Forty per cent accessed training of a type that they would not have considered otherwise.
Thirty-six per cent accessed training through a provider that they would not have worked with otherwise.
Ninety-nine per cent of the clients thought the service was important in improving their management capability. Further to that, few of the assisted managers experienced difficulties in putting the newly-acquired management skills into practice. The key barrier to implementing new practices was lack of time, quoted by 28 per cent of the respondents.
A viable alternative for now.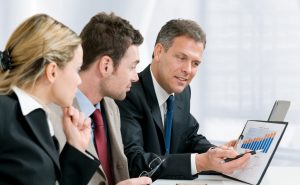 I would really hope that the new Government will review the SME support and put something more effective in place over the coming months however, in the mean-time a viable option might be for those advisors who were successfully delivering the growth modules to re-introduce them to their respective prospect basis.
I have been able to use a mixture of 1:1 and Skype interventions to provide a series of workshops that take an individual and/ or a small management team through the business set up and development process.
Based on a series of workshops and using established consultancy tools that support the facilitation of the planning process whilst ensuring ownership of the plan are firmly maintained by the business owner, we have managed to move ideas into action.
Read our e-book, "5 Ways to Break-Down the Barriers to Sales Growth" by going to: https://www.salesimprovementservices.com/sales-improvement-approach/case-studies/5-ways-break-barriers-sales-growth
For details of our workshop process contact: tim@salesimprovementservices.com
For those advisors and entrepreneurs who feel let down by the passing of this scheme, please add your comments and perhaps we can stir the current Government into action.
20/09/2021