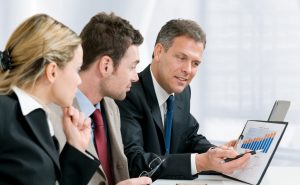 Front-line managers can have the single largest impact on your organization. A good (or bad) manager affects employee performance and satisfaction, productivity, efficiency, turnover, and the overall health of any organization. If your company is in business to make a profit, it goes without saying that investing in training is a smart move.
A good manager needs to be able to lead their team, manage their direct reports, be able to interact with wider stakeholders both inside and outside of the organisation which in turn demands fantastic communication skills and the ability to build effective and professional relationships.
They require financial, operational and project management skills as well as an ability to manage and cope with their own life demands. It goes without saying they need to be highly self-motivated to do so and in good health and spirit.
The modern manager should be able to take responsibility, step up to the challenge, be agile and be able to manage the stress that will inevitably come with the role. They need to be a professional ambassador for your organisation.
Wow, I wonder how your managers compare?
I also wonder where they currently get the support to prosper and thrive and to be able to give their best in this demanding role?
Good management doesn't just happen. Managers don't inherently know how to handle delicate personnel issues or even how to effectively motivate employees. A capable and effective manager needs to be trained to stay current on the latest updates in employment laws, workplace safety requirements and a host of other trends.
But, let's face it, training takes time, energy, resources and money, which is why most organizations find it hard to invest in it. Statistics found that employers with fewer than 100 employees provided only 0.8 hour of manager training per six-month period. And organizations with 100-500 employees provided only 0.9 hour of training for the same time span.
So, even though managers want training and many organizations need it, the cost usually deters them from investing in their people and implementing a training program. As with all investments, training does not come without some expense. But it's a trade-off where the benefits clearly outweigh the costs. In other words, invest a few pounds and man hours now to save lots of money in the future.
The training challenges.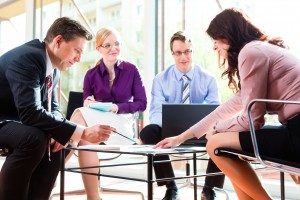 For many years we've heard about the shortcomings of traditional training and, in particular how many senior executives and business owners have seen little evidence of value for money.
Work based learning maybe the answer.
 "Work based learning, where study is embedded in the workplace and is designed to meet the learning needs of the employees and the aims of the organisation."
A survey carried out highlighted the following responses to employer specific training versus industry wide programs.
Relative value of Employer Specific and Industry wide training (%)
Firm specific
Industry wide
No preference
Raise employee productivity
70
18
8
Increase staff loyalty to company
58
27
13
Develop more flexible employees
53
34
10
Improve staff morale
58
26
13
Develop core skills
55
29
13
Improve quality of company products/ services
69
20
8
Improve company image
52
32

13
Source: Survey of Employers
This highlights that employers are more inclined to want to engage training and development services and methods that have a direct impact to their own organisation rather than spend money on trainer led programmes, often pre-published and so called "tried and tested".
I have long been a fan of work-based learning both as a recipient and as a manager and believe the benefits for each are:
As a manager or business owner
Improved workforce performance and productivity.
Increased employee motivation – higher staff retention.
Meets skills shortages – grow your own workforce.
Work-based learning – little time off the job, minimal disruption.
Projects directly related to your business.
You [the employer] are closely involved in the delivery.
Potential to accredit company training programmes.
Extremely good value compared to private sector training.
And as an employee:
Learners are engaged in real-work problems.
Existing knowledge is activated as a foundation for new knowledge.
New knowledge is demonstrated to the learner.
New knowledge is applied by the learner.
New knowledge is integrated into the learner's world.
A Solution for Management Development:

Providing work-based learning that combines curriculum from the Chartered Management Institutes Level 3 Team Leader/ Supervisor and Level 5 Operations/Departmental Manager Trailblazer apprenticeships and expert support tom align the curriculum with the learner's own role and further supported with expert coaching to ensure the learning is applied and becomes the norm for the learner.
To learn more about the CMI apprenticeships visit https://www.managers.org.uk/apprenticeships-and-epa
To learn more about our development philosophy visit us here and learn about the 70:20:10 methodology toward adult development methods.
Benefits
Apprentices develop the skills and knowledge that is directly relevant to your business.
Opportunity to 'grow your own' staff instilling your business culture and working style from an early stage.
Utilise government funding to offer your teams internationally recognised qualifications.
Improve the retention of your skilled workforce
To consider some widely exaggerated myths about apprenticeships read our blog here
About Sales Improvement Services.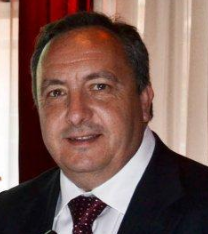 Led by Tim Anderson, a specialist development coach with more than 30 years' experience, Sales Improvement Services is a consultancy practice supporting professional organisations, and those working within them, to meet their respective goals.
We provide these services through a range of professional support methods including coaching, consultancy and action-based learning, all measured against pre-determined business objectives. Our clients range from start-ups, SME's, education providers, charities, and medium-sized professional organisations.
How we can help.
Take a look at our web site to discover the programmes and support that can be offered.
https://www.salesimprovementservices.com/people-development-services/
Please get in touch with us if you are interested to learn more about apprenticeships for your organisation: tim@salesimprovementservices.com