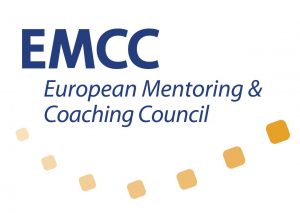 I am incredibly excited about working with my colleague and peer coach, Dr Ranjit Manghnani who runs Guru Coaching www.gurucoaching.webs.com and taking on the role to manager and run the EMCC Thames Valley Network Group.
The EMCC exists to develop, promote and set the expectation of best practice in mentoring and coaching across Europe and beyond, for the benefit of society.
The vision is to be the "go to" body in mentoring and coaching.
Within the Thames Valley Network, we would like to develop a vision that allows the group to take this corporate vision into the heart of our thriving community and support that community to deliver world class coaching and mentoring.
The Thames Valley corridor is often referred to as heart of the UK IT industry  and includes organisations such as Microsoft, Verizon, HP, Dell, Cisco, Adobe Systems to name a few. In addition there is an entire industry of supporting organisations that have emerged, some in direct support roles and some who have taken advantage of the geographic position and thrive by way of association, all aspiring to deliver 21st century services and solutions. I firmly believe that coaching and mentoring can help these businesses deliver their corporate goals and objectives.
Widening the market place, we have household names such as John Lewis and Waitrose, Black and Decker, Mars, Johnson and Johnson, and then many public service organisations and emergency service providers.
We already partner with Thames Valley and Wessex Leadership Academy, a Leading Academy for NHS funded organisations in Thames Valley and we would love to encourage other organisations within the care sector to support us in our vision.
To all of you coaches and mentors out there who are in and around the Thames Valley Network area, please get in touch or better still come along to our next regional meeting http://www.eventbrite.com/e/emcc-thames-valley-network-november-2016-meeting-tickets-28355407788
If you're not a member of the EMCC, then please register for the event and come along and discover how the EMCC operates and how it might help you and / or your organisation in delivering fantastic coaching and mentoring.
I look forward to hearing from you soon.
Tim Anderson