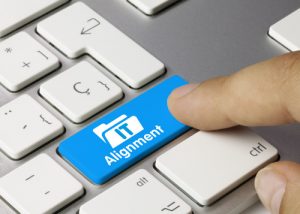 As part of my consultancy work with Blue Saffron, a specialist managed IT service provider, I have been asked to set up our support division to the Charity Sector and it was in that capacity that I attended an interesting event held by the Charity Finance Group this week.
Blue Saffron are keen to participate within the group so we can help charities of all sizes consider how best to use their scarce IT resources to deliver on their respective social objectives and as such I thought the interesting topic being presented by Charlotte Clements on record keeping was well worth attending.
As a quick aside, Charlotte is working with the Charity Finance Group (CFG) to develop a "Records Management Toolkit" which can support an organisation to meet the demands placed on charities for data retention and disposal. The tool can support an organisation meet and comply with external factors such as The Charity Commission, SORP, Fundraising Regulator, GDPR and pending changes to the FoI.
I am sure she would welcome interest in reviewing the tool kit and if this might be of interest to you perhaps you can contact her through http://www.cfg.org.uk/
It was an interesting workshop with some great opportunities for the attendees to interact with each and share the demands and challenges that each organisation was striving to accommodate.
My interest is to learn how the charity sector might use technology better to help support the document management challenge and turn what may appear to be a quagmire of red tape and overhead into an opportunity to be more effective and efficient. This in turn may lead to better quality of service delivery and perhaps then onto increased income for the charity.
One of the big challenges I see is the skills within the organisation to be able to align the IT function with corporate objectives and services required to deliver on the corporate objectives. I shared this thought with several attendees and I had several interesting responses.
One charity had fallen on its feet recently as a new trustee had just retired having sold his IT support business and now was able to offer the charity some spare time to carry out such a  review to help the organisation understand what it's IT strategy should be to best meet its social objectives.
Another attendee mentioned how they had recently outsourced IT with the objective of having external expertise that could share a wider experience and offer an alternative perspective to their challenges. This strategy had delivered some improvement however the person sharing their story with me felt that they needed to be aware of the right questions to ask and that this had led to certain key areas regarding data security and data protection being missed.
A number of sharers were not so advanced and admitted to not having access to skills that could deliver a review on their IT needs in line with their overall plans for the charity.
I wonder where members of the group currently obtain support in this area and whether some practical and simple examples of how to maximise the effectiveness of technology and use it as a business enabler rather than an overhead might be of use.
Areas we have been able to support charities recently have been around providing evidence of efficiency to stakeholders, improving overall trust and perception, better staff and volunteer engagement, protecting data, reducing the cost of compliance, protecting services from competition and thus protecting income.
Are these areas of interest to group members? If so I would love to hear from you and talk more.